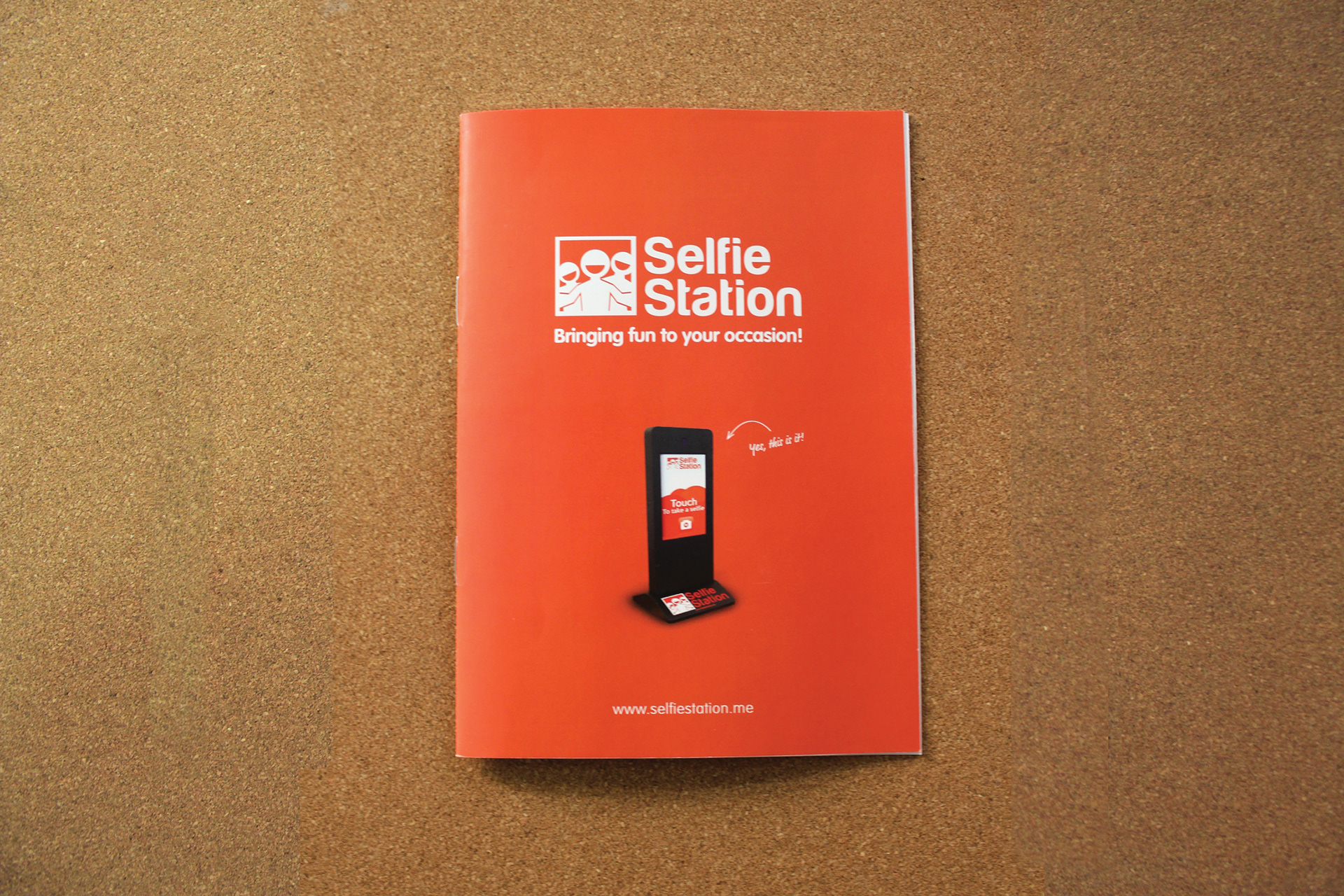 The Selfie Station is an interactive selfie photo booth for events.
It is an entertainment solution for events (weddings, corporate events, parties, etc...) that enables guests to take group Selfies on-spot and share or print them instantly. 

This proposal is designed to make it attractive to event planners, I made sure to make it fun-driven and energetic with maximum legibility and readability. strong emphasis on the brand colour and unstable headings type.